Why not a "Risk Management Analyst" Career ? Is It Worth It ?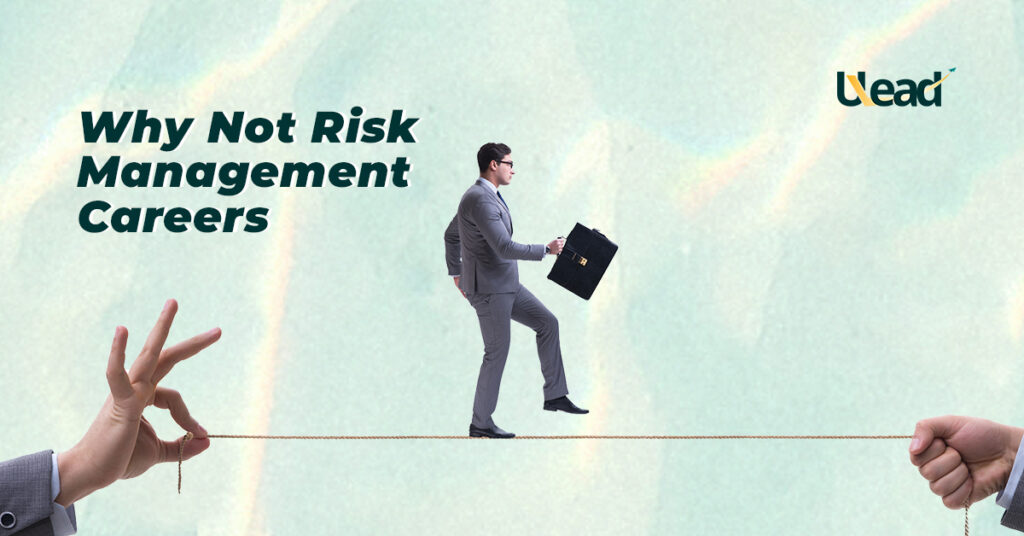 Almost overnight, risk management analyst career have become one of the most critical jobs in the world. The reason? The global pandemic has rendered tremendous job growth. Due to the unfortunate events encountered on the planet in the past few months, we have noticed one thing.
Companies worldwide have rushed to create risk committees, pushing job growth.
However, these risk committees focus on scenarios like planning for a crisis and dealing with employees working from home, data security, and financial stress. This is where risk managers come into play. It's their time to shine.
Now think this: Who else can a factory turn to if, for instance, they have had to close down for a month for some reason? The risk managers.
They are financial experts who can study and understand the company's balance sheet, loss of money, and how to handle these situations.
As a result, the global pandemic has welcomed risk management careers into the spotlight. Therefore, it's best to talk about risk management analyst and career opportunities. Let's get started!
Demand in Risk Management Analyst Career
According to the report, the global risk analytics market is increasing at a CAGR of 14% as of 2022. The global value of just this sector is predicted to reach Rs. 3,89,902 crores $52.33 billion by 2026. While in India, 50% of all asset-intensive organisations follow best practices in risk management, like delegating risk owners and officers.
Therefore it is incredible news for all the newbie risk analysts, credit analysts, and risk managers. The increased investment in this sector has resulted in ample job vacancies and career prospects. Also, most firms are now adopting modern risk management solutions and technology, which leads to a vast demand for risk managers with these specialized skills.
Risk Management has become one of the most invaluable sectors in the globe right now. It is one of the most lucrative career options for both freshers and experienced finance professionals. Upskilling with financial risk management courses or certifications is an excellent way of gaining access to the jobs in the domain.
Snippet of responsibilities and salaries and of risk managers
Risk managers focus on identifying, assessing, and evaluating risks. For example, financial and market risks always exist when a company deals with credit transactions or foreign exchange. Risk managers assist companies in reducing or completely avoiding exposure to these risks.
Sometimes, risk or threat cannot be avoided, but it is up to the risk manager to deter, contain or transfer the adverse effect of the risk. Risk managers also develop disaster relief plans if the damage cannot be tackled or mitigated. They are masters of implementing safety nets to manage the different risks they identify.
I will give you one fine example of a risk managers' job when looking at money lending organizations or banks. Credit analysts or risk analysts analyse customers' history and repayment behaviour to identify if they are eligible to be sanctioned the requested loan amount. Similarly, risk managers assess investments and help their companies make suitable investments by identifying risks and bad ventures to avoid losses.
Types of Risk Manager Job Roles
Enterprise Risk Manager
Financial Risk Manager
Operational Risk Manager
Supply Chain Risk Manager
Digital Risk Manager
Salaries of a Risk Management Analyst or Risk manager
Since risk managers contribute invaluable insights to the firms, which is vital in the company. There is no doubt that risk managers get paid a handsome salary for their work. Let me segregate the salary along with experience below:
Risk managers with around one year of experience or even freshers earn an average of ₹6,34,015 per annum.
While with 1 to 4 years of experience, risk managers earn an average of ₹8,01,764 annually.
Experienced risk managers with 5 to 9 years of experience earn ₹11,84,094 per annum.
Veteran risk managers with 10 to 19 years of experience earn ₹14,91,249.
The sky's the limit for financial risk managers with 20 years of experience who can earn extremely lucrative pay packages.
The average salary of a risk manager in India is ₹10,05,456 per annum. However, risk managers' salaries also count on their location. Here are the average salaries that the risk managers are offered in different Indian metro cities:
New Delhi: ₹17,10,641 per annum
Mumbai: ₹12,48,748 per annum
Bangalore: ₹11,96,746 per annum
Hyderabad: ₹18,75,549 per annum
Pune: ₹11,47,826 per annum
Chennai: ₹13,34,211 per annum
Now that you have learned, with more experience comes a high salary package. But which companies offer such attractive packages? Below are the average compensation risk analysts that earn across top MNCs in India:
American Express – ₹15,80,823 per annum
Credit Suisse – ₹12,63,917 per annum
J.P. Morgan – ₹12,63,917 per annum
Paypal – ₹6,40,279 per annum
Deloitte – ₹5,25,662 per annum
E Y – ₹4,53,531 per annum
Amazon – ₹4,11,671 per annum
KPMG – ₹4,10,915 per annum
Career Outlook
In India, risk managers will experience significant growth opportunities and career prospects in the years to come.
It is the case not just in India, as the U.S. counterparts of Indian risk management professionals are also predicting this growth. According to the report, risk management as a sector in the U.S. has one of the highest CAGR (Compound Annual Growth Rate). This trend can be witnessed globally and is excellent news for risk management professionals who wish to work outside India.
However, risk management analyst can get hired in more specific roles such as Risk Analysts, Risk Consultants, Risk Managers, Credit Analysts, Investment Consultants, and Risk Strategists. They can find valuable job roles in the most sensitive sectors such as IT, finance, and organizations carrying out large to medium-scale business operations.
With time and experience, skilled risk management professionals are Risk Heads (of a company or project), Risk Officers, Senior Risk Managers, and Chief Risk Managers. Thus, finance is one of the most lucrative sectors for risk management professionals, as risks can directly influence the standing of a company.
Keeping in mind that risk management is a sensitive domain. Simultaneously, job roles related to organizational risk accompany huge responsibilities. They must keep the organization's assets and employees compliant and safe. In addition, they are helping the company make suitable investments and grow. Thus, risk management jobs maintain the perfect balance between investing in opportunities to grow and deter the risk.
Now ULead offers a paid online internship program for students to upskill themselves. We empower students to become industry-ready through courses and internships. Enroll now!
For more updates like this please follow us on social media : Instagram , Linkedin , Facebook