Are technical skills mandatory for tech industry?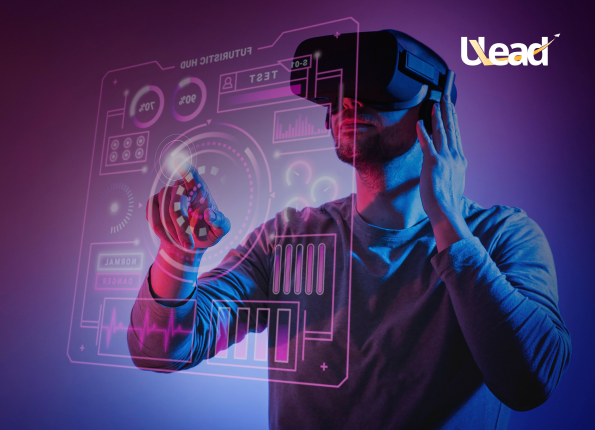 So, you're thinking about making a career switch to technology but not sure how to get into tech with little to no experience? Don't worry; we have got your back, it's possible!
You can start your tech journey confidently and hassle-free with the proper approach.
Tech is a wonderful career choice if you want stability, good pay, and immense growth in rocky times. The industry is fast-paced, ever-evolving, and you don't need a degree or years of experience to break into it.
And what's even more encouraging to know in economically challenging times is that it counts as a recession-proof sector to get in.
To help you figure out how to break into tech with minimal experience, we've collected 9 practical tips for technical skills to consider. We'll cover:
9 tips on how to get into tech industry
Choosing a new career path like technology is a huge decision that demands careful planning to ensure success. From studying the job market to developing technical skills, there are many elements you need to consider before diving.
Many believe that Yon u may think that hiring managers won't give you a chance if you lack practical experience. But there are many ways to showcase that you're a tech-savvy professional keen to learn more and make a mark in the industry.
Here's what you can do:
1. Upgrade yourself to relevant technical skills
The first step towards getting into tech is arming yourself with the necessary skills. Whether you're planning to work in sub-sectors like web development, UX design or data analytics you should be well-versed in the basics.
Web development, for example, needs knowledge of renowned programming languages like CSS, HTML, JavaScript, and Python.
Likewise, UX designers need to understand web design principles and be adept at using tools like Sketch, Photoshop, and Adobe Creative Suite.
Moreover, you can do online course certification from Unschool to polish your knowledge in your preferred domain. It will help you acquire the skills to apply for tech jobs and show hiring managers that even without practical experience, you can pick up new skills quickly and master the tools of the trade.
2. Follow tech experts on social media
Another fantastic way to get into tech with little experience is to know from professionals already in the tech sector.
Follow and build networks on LinkedIn, Twitter, or other social media platforms to get a synopsis of the industry. It will give you more insight into the job market, forthcoming trends, and tech-related career opportunities.
The other bright thing is that if you are lucky enough, you may also get a chance to learn new skills from tech professionals via online.
3. Use the power of networking
Apart from following tech experts on social media, it would be best to take advantage of professional networking opportunities to break into the sector. Although networking is done digitally, attending local industry events and job fairs will help you expand your connections.
The advantage of getting face-to-face with professionals is demonstrating your enthusiasm and knowledge about the sector in a more personal setting.
Networking with professionals welcomes potential job opportunities and internships you cannot find online.
4. Shadow someone in the industry
Why not take your networking efforts to the next level and land yourself a mentorship opportunity with someone in the industry?
Shadowing a professional let you learn from their experience and get job referrals. It is a great way to earn first-hand industry knowledge and position yourself for job opportunities.
If you cannot find a mentor in your local network, try looking for one online such as LinkedIn or Google. Therefore, a quick search will show you a bunch of programs, like an online certificate program from Unschool, that connect aspiring tech professionals with experienced professionals in their chosen fields.
5. Volunteer for a tech company
To get hands-on experience in tech, consider applying for short-term volunteering roles. Many tech companies offer volunteer positions that allow you to learn new technical skills and gain valuable insights into their work processes. 
It is a great way to build your resume and showcase to hiring managers that you're committed to furthering your tech career.
6. Subscribe to industry newsletters
Another possibility of getting into tech with minimal experience is getting updated with the current industry news. It gives you insight into the trends and topics regarding tech professionals.
Many tech companies and organisations publish newsletters with job postings and other training opportunities. Subscribing to these newsletters can help you stay notified of the latest job openings and training programs.
7. Get experience with online internships
If you're looking for an easier way to gain experience in tech, then apply for online internships. An internship requires no prior experience and allows you to practise your skills and collaborate with more experienced professionals.
Many Edtechs offer various tech projects suitable for beginners, including web development, graphic design, digital marketing, software engineering, and more.
8. Build a strong portfolio
No matter which option you decide to gain practical experience freelancing, volunteering, or open-source projects, ensure you build a strong portfolio. Your portfolio should showcase your best work and your skills in the tech industry.
A well-crafted portfolio displays your tech abilities and industry knowledge and will also give you an edge when applying for full-time positions.
9. Invest in an online course
And finally, the most effective way to break into the tech sector is through an online certification program.
Even though formal education isn't always necessary to get a job in tech, having an industry-recognized qualification can be very fruitful for your career. It will give you the skills required to perform well in a tech job and help you stand out from other applicants with similar backgrounds.
Curious to learn more? Check out the online course from Unschool.
Key takeaways
The tech industry is one of the most sought-after and fastest-growing industries today.
If you're seeking to get into tech with little or no experience, you'll need to gear up to stand out from the competition.
While there are no hard and fast rules regarding how to get into tech. The tips we've shared will help you develop a well-rounded understanding of the industry and present your tech knowledge to potential employers.