4 Reasons why Online Internship is Future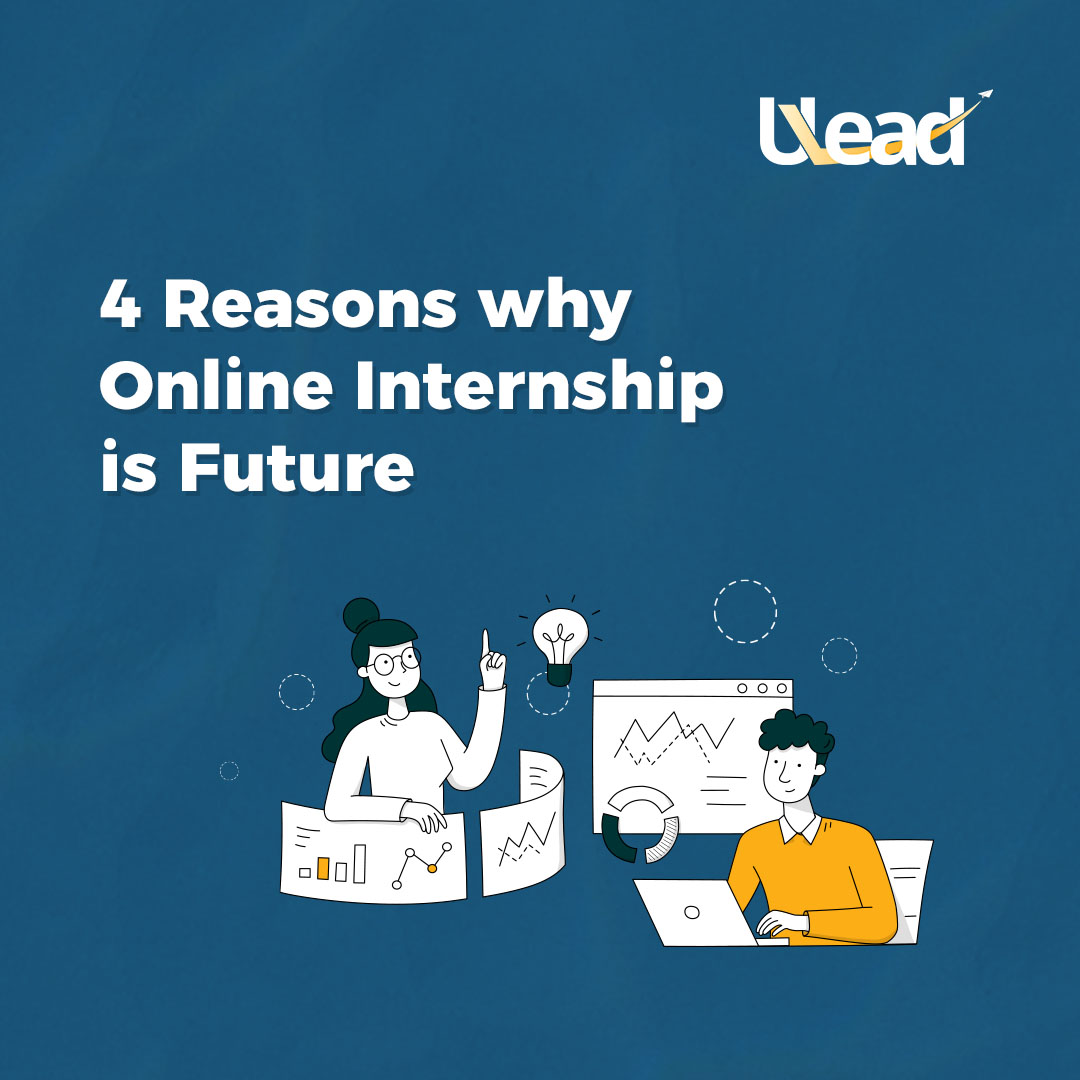 People are social creatures, and the ability to communicate and cooperate in large groups leads to a successful career. In the modern era, we are surrounded by networks like family, friends, or professional connections. Sometimes a professional network comes in handy for all sorts of reasons.
Likewise, internships offer many professional networks on students' plates. Here students get a chance to expand their first professional network to enhance their careers. Consequently, it turns out to be good recommendations from the network by maintaining healthy relationships.
Business networking means the exchange of data
For networking, there are no technical degrees required. It is a simple process of interacting with others and developing the connection through exchanging information. Almost like a computer network where data is shared between individuals in the network. In internships, students are surrounded by professional people. It acts as an extra advantage to give a kick start to your career. It is acceptable that few hesitations will be there when approaching any experienced professionals. But once you know the strategy, you will excel both professionally and personally.
Experts state that self-learning is the best learning. Here professional networks involve purposes and aspirations, whether it's learning, exchanging ideas, or advancing careers. Furthermore, interns can meet professional networks by attending webinars, conferences, meetings, and many more.
Successful networks fast tracks career growth
Implementation of a relaxed approach fast-tracks networking goals. It is essential to identify the best strategy and networking style, considering places and events to network. As discussed in the above paragraph, official events mean meeting new people. There is a saying that your network is your net worth.
While another way to grow your network is volunteering skills, resulting in the learning experience and enabling you to give back to the community. However, students are exposed to various available opportunities as well as learn about diverse career paths.
Importance of networking in the modern era
You have probably heard the expression 'it's not what you know, it's who you know.' Therefore, there is a slightly cynical outlook on the subject, regarding having contacts in the industry that can help you progress.
There are numerous reasons why networking is an essential part of professional life. Therefore, there are a few highlighted motivations for networking:
Finding work. Recent marketing statistics show that almost 85% of new hires are done through networking. When it comes to finding a new role, your professional network established during an internship welcomes all kinds of opportunities.
Helping with new ideas and creativity. On the other hand, a network provides a pool of ideas and the chance to discuss with them. As a result, it helps to find a creative solution to overcome challenges during the journey of the career.
Establishing genuine relationships. It becomes a lot easier to navigate the professional landscape when you have known people in the industry. When moving into new roles or companies, it is always happy to see a few known faces.
Getting assistance. As a student progresses through their chosen career ranks, it is good to have some high-profile individuals having backend support. Especially for advice and guidance, you can rely on the people you already know.
Balancing progress. Well, having an extensive network enables you to discover your strengths and weaknesses. It is also good to learn new experiences with a similar level to those who have progressed beyond that. Likewise, during internships, students can get help from other people working in different departments.
The above points give a clear idea of how to go about networking and its benefits. However, it's vital to recall that it's a two-way street. While maintaining a professional network, there should be a will to offer support and advice when others reach out.
Business networking during times COVID-19
Pandemic has impacted us all in various ways. Everything has changed the way we meet and greet people. Therefore, it has become challenging for anyone to expand their networks. However, there are a few additional considerations to bear in mind:
Virtual is the new normal. As technology has advanced and students working from home or remotely eliminates the large gatherings while online activities have gained much importance. Simultaneously, many firms are offering online internships like stipend work from home internships, paid internship programs, and many more. If a person-to-person meeting is cancelled then virtual meetings are always optional.
Social distancing. Gone are those days of traditional handshake and exchange of business cards. It is always appropriate to respect "social distancing". During internship, interns should follow the norms of social distancing while growing their network. Likewise, virtual conferences can also increase your network instead of formal meetings.
Take help. It is a tough time for many people, especially interns because they wanted a real-life experience in the corporate world. Apart from offline experiences, interns can still learn virtually during the pandemic. So, the intern's responsibility is to make his/her move to contact its superiors for help.
Offer help. Experts reveal that networking is mutual. If your connections can benefit from your expertise, don't hesitate to offer help. You never know your help can be paid in the form of good recommendations for the desired job
Final thoughts
So, what is a network? Clearly, it's a worthwhile activity impacting both professional and personal life. Perhaps the most critical aspect to bear in mind is that it should benefit everyone involved. Therefore, establishing genuine relationships helps to grow your network
Well, ULead offers the experience to get experience by providing an internship program for everyone. Its prime focus is to upskill the students while reinventing learning and transforming lives with us. Our community welcomes those who make a difference together. We ensure you never stop growing.