Digital Marketing Internship – Do I Need an Marketing Degree for Online Internship ?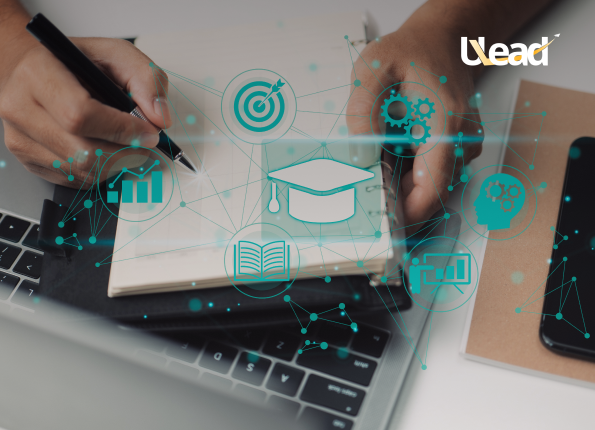 Bridging the gap between studying and getting your first job can be trickier than many realise. In digital marketing, one problem is that despite having strong practical skills in search engine optimization or social media, new graduates lack the workplace expertise demanded by employers.
Fortunately, a digital marketing internship can be an excellent remedy for this problem. Digital marketing internships supply a unique way to learn more about the industry you're interested in while honing your digital marketing experience in the workplace. While internships are generally pretty short, you aren't committing your whole career to the domain.
In this blog, I'll give you a walk-through of digital marketing internships and how you can land one.
What is a digital marketing internship?
Digital marketing internships are temporary positions created to gain practical experience. Students completing a digital marketing internship will learn to apply their skills and knowledge in real-world scenarios.
Typically, a digital marketing intern works closely with the company's marketing team. They are accountable for many tasks, like creating and managing social media campaigns, conducting market research, or creating email marketing campaigns.
If you are a fresher or experienced professional looking to switch careers, then Unschool is here for you. Our best-in-class experts have shared their knowledge and experiences via videos, case studies, quizzes and more. Enroll in Skill courses to get an idea of a domain and earn an online certificate program. However, if you want to advance with this career, Unchool also offers a Job Program in Digital Marketing with guaranteed placements after 6 months.
What skills and experience are required for a digital marketing internship?
Since internships target those with minimal experience, most employers won't expect you to have much expertise. At a minimum, you should have the following digital marketing skills:
Fundamental knowledge of digital marketing channels and tools: While nobody will expect you to be an expert, you should be able to show an interest in everything related to digital marketing. Consider reading a few books or blogs to build your knowledge.
Work independently and take the initiative: You needn't worry about being loaded with business-critical responsibilities. An intern that requires close supervision will be less appealing to an employer than someone who can take a brief and run with it. Being able to work independently will help you a lot.
Excellent written and verbal communication skills: Marketing is a communication-heavy industry, so communicating your thoughts and ideas is necessary, whether written or verbal.
Good organisational skills: There are many moving parts in any internship. Maintaining track of deadlines, tasks, and progress is vital for ensuring everything runs smoothly.
Beyond these basic skills, a sound knowledge of digital marketing theory is important. However, some people will expect digital marketing interns to have practical experience in all the following areas. But you should at least familiarise yourself with them:
Search engine marketing
Search engine optimization
Content marketing
Email marketing
Social media marketing (SMM)
Web analytics
Conversion rate optimization (CRO)
Inbound marketing
Finally, it might help to put some of these activities into practice. While it's not strictly necessary, it can increase the chance of getting hired when recruiters ask for any technical question.
Get a digital marketing internship?
Now we know what skills or experience are demanded in digital marketing, but how will you land one? If you're studying for a formal qualification, there's often support available from your provider. But let's face it; not everybody has that luxury. So how do you go about it alone?
Look into completing a digital marketing program
A surefire way to confirm the skills you need to land a digital marketing internship is to complete a digital marketing program. Many private boot camps and courses exist online.
In general, an online digital marketing program is more reasonable than a college degree, faster to complete, and more relevant, industry-ready skills. In addition, it is suitable for many freshers and experienced professionals due to its flexibility and excellent way of learning about digital marketing while completing an internship.
Moreover, I have already discussed that Unschool offers a Job Program in Digital Marketing. Click on this link to Enroll .
Should I study digital marketing or go straight into a digital marketing internship?
If you're interested in digital marketing, one option is to consider studying it. Many online and offline courses are available, and learning will give you a strong foundation in the concepts and tools you'll need to succeed in your job hunt.
However, if you're interested in getting started right now, consider applying for a digital marketing internship as your first port of call. While studying beforehand can help you land an internship, let's face it: internships are a way of learning on the job to gain real-world experience. Therefore, qualifications aren't necessary. The best part is it welcomes candidates from all backgrounds like engineering, finance, or more.
Next steps
In this article, we've explored everything you need to know about digital marketing internships and how you might go about landing one. We've also discovered different skills and experience required along with the path to kickstart your career.
Digital marketing is a wide field with many specializations. As a result, it's important to remember that your internship is just the first step on the journey. It doesn't need to tick off all the needs of your dream job. Its primary purpose is to help you get a foot in the door. So pull up your sleeves to start a journey.