Personal Development: Unleash Your Potential to Attain Your Goals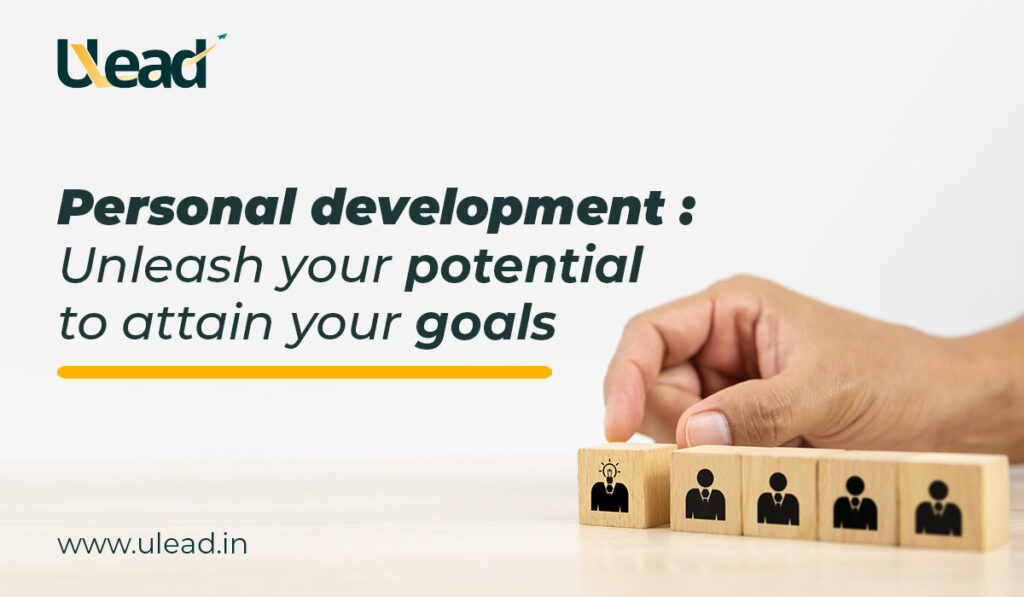 Congratulations! You're out of the university!
It is a monumental milestone in every student's life, much like a greeting card that states, "Well done for making it out alive."
Graduation marks the end and beginning of very unique, but exciting chapters. On one hand, it signifies that your wild days of university life are over. On the other hand, you will be entering the corporate world.
My growth journey has witnessed a series of ups and downs, failures, and successes. I believe that any personal development voyage is a lifelong commitment, it is not a sprint task. It will possess weather bumps and roadblocks but it can also flourish in other areas of life.
Are you looking for ways to gear up your personal growth game? If yes, then I am here to help. Before we dig down on how to unleash your potential to achieve your goals let's understand the 5 areas of personal development.
4 areas of the Personal Development plan
Do you recall Maslow's hierarchy of needs? No worries, I will give you a brief on it. When it comes to personal development, it's not hard to relate Maslow's hierarchy of needs. According to Maslow's theory, "Every basic need should be fulfilled to reach its fullest potential". In other words, attaining self-actualization means we are reaching the highest levels of self-awareness, self-confidence, personal growth, and lastly self-realisation.
Likewise Maslow's hierarchy of needs, we have come up with five different areas of personal development. Also, different personal development goals can fall into distinct categories.
Mental
Exercising your brain and staying mentally fit is vital to personal development. Mental development can be anything from workshops, training sessions, or even just rest. Rest is just as important for mental exercise. When you become a pro then your mental fitness will be enhanced so do your resiliency, innovation, and self-awareness.
Social
Social connections and relationships are counted for any personal development. After all, self-improvement is not a solitary pursuit. Humans are social animals, therefore we need that connection to learn and grow. However, from social connections, we earn important skills such as communication skills, problem-solving, relationship-building, and more. We also learn from those around us and their experiences.
Emotional
Emotional personal development accompanies emotional intelligence. In simple words, emotional intelligence is the ability to understand feelings and those feelings shape our thoughts and actions. Furthermore, it demands emotional intelligence to understand what role your feelings and thoughts played. When you look back at your journey and identify the growth, you've likely fostered a sense of emotional development along the way.
Physical
A healthy body nourishes a healthy mind. There's an intrinsic link that exists between physical, mental, and emotional well-being.
Therefore, the aspect of personal development is concentrated on physical health because when the physical self is nourished, it's likely your mind is also reaping those benefits.
Perks of Personal Development
As you have learned the specific areas of personal development, now it's time to discover the benefits. Personal growth is not as easy but its benefits will make the journey worthwhile.
My friend has recently joined Google in Hyderabad. Her journey from hiding behind the curtains to cracking tough interviews in a giant tech has been an amazing journey. Her personal growth was remarkable and I am very proud of her achievements. Do you know the best part? She has shared some points based on her experience and the advantages of personal development below:
Enhances self-awareness and self-esteem
Personal growth requires looking inward at your thoughts, feelings, habits, and reactions. It demands attentiveness and awareness in the different present scenarios. Furthermore, it also challenges you to glance to the future to where you want to go.
Going on a track towards becoming a mental fit needs work. With increased mental fitness, you'll notice a ripple effect of positive benefits. People with strong mental fitness are prone to be productive, creative, and innovative.
Along with personal development, you achieve greater resilience. It is another positive symptom of strong mental fitness, too. Funding in your personal growth means investing in your capability to bounce back after rough patches.
More knowledge and learned skills
Sometimes, personal development comes with more knowledge and learned skills. For instance, you opt for a course in digital marketing that helps you gain the skills aligned with your career development. Or, you may sign up for art or pottery classes, which help you upskill in entirely different zones of your life.
Improved personal and professional relationships
Lastly, it helps to improve both personal and professional relationships. This is a vital area that thrives when you invest in your personal growth, primarily in emotional and social aspects.
Fast-track your personal success now
We live in a digital world, where everything occurs online. Online personal development courses are a great way of being trained in personal skills conveniently. It ensures a person can pick up new skills and hone existing skills systematically and conveniently. There are tons of several training portals or websites, where one can opt for an online course on personal development. Lets us have a glimpse below:
Online courses in personal development are designed to kick-start your course to personal growth. These programs are applicable to everyone who is keen to learn new skills, pursue their interests or work towards their personal growth. If you are in pursuit of personal growth? Then the above online personal development courses will be a great start!
However, educating yourself on facets of personal development will lead to a better understanding of yourself and others. In addition, it advances your professional career through interpersonal relationships and time management.
Final Thoughts
Nothing is set in stone. That is why we have a plan to keep us rooted. Therefore if you work on the 5 areas of personal development then sure you'll be better equipped to reach your self-growth goals! It's definitely not as easy as it sounds. But every human is unique in its own way. So, it only makes sense that personal development will look different for everyone. 
Now ULead offers a paid online internship program for students to upskill themselves. We empower students to become industry-ready through courses and internships. Enroll now!