Career planning guidance for Students – Follow these 6 easy steps
Career planning is the process of making decisions for the future and a few steps to accomplish it. One has to start thinking about a career when one says goodbye to their respective educational institution. Therefore, deciding which industry you can be suitable for your skillset and achieving it involves the essence of career planning. It is not just a "one-and-done" activity and also an ongoing process that you revisit to have a successful career. Career planning includes various assessment tests, professional coaching, educational programs, and occupational training.
Career planning is different for different people. However, taking the first step to start is considering skills as well as values. Furthermore, internships help you to add more skills and polish them by the time you land in the real corporate world. Investigate various internships that match your interest. Experts agree that internships are a stepping stone for a student.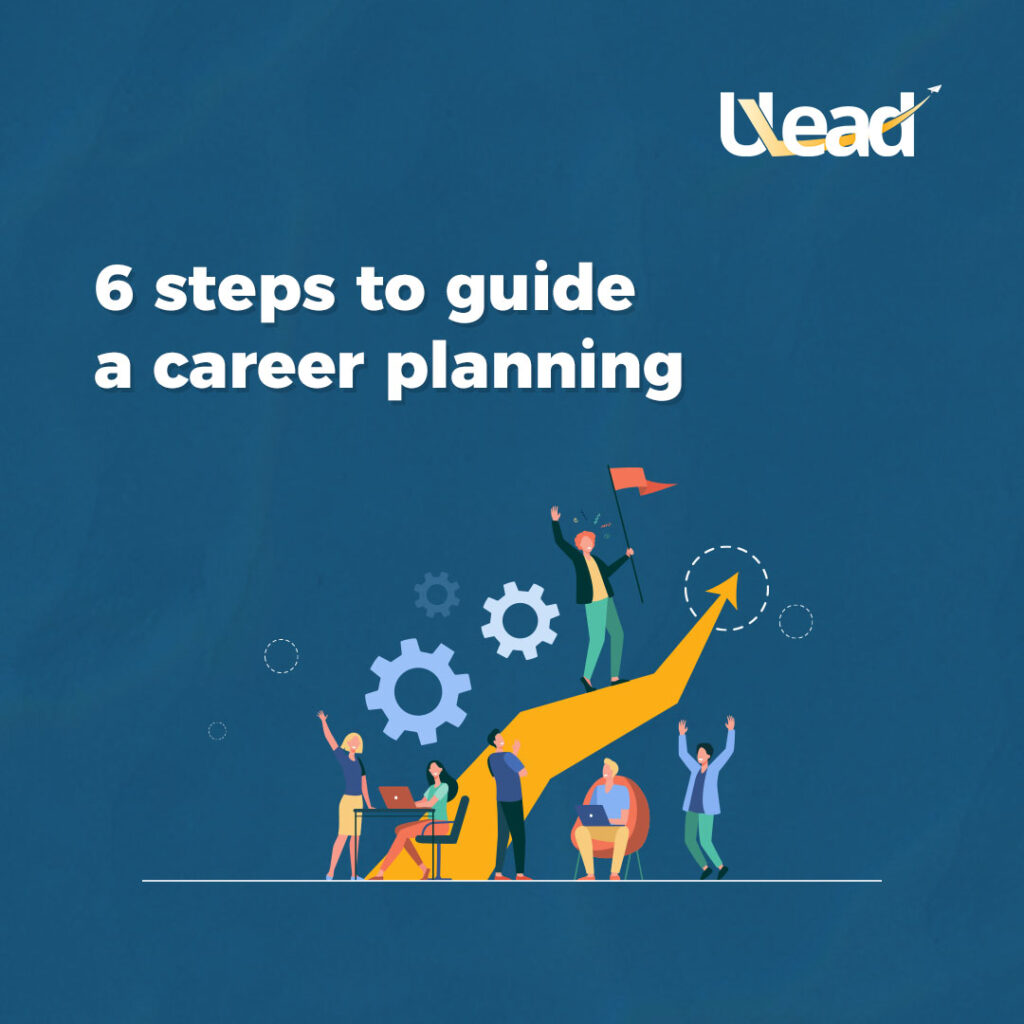 Check out below 6 different ways to categorize your career planning:
1. Self-evaluation
2. Research internships opportunities
3. Determine the necessary steps
4. Locate organizations that align with your values
5. Search ground-level job openings
6. Initiate the right step
 Self-assessment is the first step of the career planning process. However, one can try taking a personality assessment and it helps to discover a core values assessment. If you think you are lacking some skills then work on them. There is a saying that practice makes a man perfect, thereby exploring to integrate your values and career. 
Having one-to-one words with a career counselor is a great way to gain insight into your strengths and area of improvement. Self-exploration is important and do not take decisions in a hurry. If you do so then you might regret your career decisions later on.
Research internships opportunities
After completion of self-evaluation, decide which industry will satisfy your skills. Completing internships for the sake of certificates will not help you enhance your career growth. Many firms are offering online internships, paid internships, and many more. So go to the website and do thorough research about the firm and job roles. Titles can be vague so don't get attached to the title. If your skill matches the job roles then go for it. Internships open doors for self-realization for students. It is always to have a real experience before going into the corporate world. 
There are many job titles and so one has to be open-minded. Invest time in LinkedIn and read the profiles of people posting interesting content. You may never know to find yourself saying, "Wait, people get paid to do this?"
Determine the necessary steps
There is not only one path to your dream job, but certain steps are non-negotiable. For instance, if you want to become a doctor, you will not get there without applying to medical school. Thus, segregate the long-term and short-term goals for the role.
Locate organizations that align with your values
 Research companies that are posting jobs that match your skill. Imagine yourself working in the company? Determining which type of industries you want to work in? Also, for some people, the brand name of the company is more important to them rather than their title or role. While for rest the industry or the organization's mission is more important. 
Search ground-level job openings 
Students are exposed to ground-level job roles in their internships. It prepares the student to encounter the corporate experience. As a result, searching for ground-level jobs will be a hassle-free journey for the student because they are already well-versed in the scenario. You will be learning a lot of work during internships. If you are aiming for a higher position then coming from ground level will make you a successful leader. 
 Identify the short-term goals to come closer to the job. If the desired job demands a career change then the way to get a hang of it is by applying for internships in the particular field. After the completion of the internship, your skillset is polished and you are ready to flow out the resumes. Networking and displaying your commitment to growth play a critical part in career planning development.
"You can get an affordable Career Planning online course at unschool.in." Click here
Add on tips for a successful career
Once you have landed a new job with the right skillset then the excitement is understandable. The above 6 steps in career planning outline a great foundation. However, there are a few additional steps that enable us to proceed further:
Volunteer: Sometimes searching for an internship with a stipend in the desired field is quite challenging. But it doesn't mean you will not get experience. Thus, part-time volunteering for an organization helps to gain new experiences that are aligned with the goals.
Apply for internships: Find opportunities to work with desired companies and people. It is not necessary that with only offline internships you get exposure but also online internships have their value. As a result, it adds an extra advantage and provides valuable experience and networking opportunities. It is also good for resumes and future selection for jobs.
Establish your skills: Try enrolling in online courses and certification programs that are helpful for your career goals. Displaying commitment to mastering new skills helps to stand out from the pool of candidates. 
Update your resume: It is very vital to update your resume with the latest accomplishments, certifications, and positions. It can impress the employer that you like to upgrade yourself with various courses which is a positive sign.
Build a professional network: Investing time attending conferences and networking events helps to expand professional networks. Join the right professional associations' for future growth. Spruce up your LinkedIn profile and connect with individuals in the roles and industries according to your interests. Remember people currently working with you are also valuable parts of the network. Just do not burn any bridges when you move on.
Get started today
The report states that the average person spends nearly 25% of their time at work. The relationships and experiences gained are very valuable. Also, your career determines your happiness. It is always worth taking the time to do a little homework on career planning and set a path for a successful life.
ULead is a community that makes a difference together. It is a flagship internship program for students to make careers and upskill. We believe that to reinvent learning and make a difference in the education system, there is nobody better than the youth who are currently a part of it. The internship is a combination of rewarding experiences. From marketing and sales to leadership. By the end of the process, we aim to have every intern become highly experienced and employable by the best companies.