Cyber security: What does the future of its behold?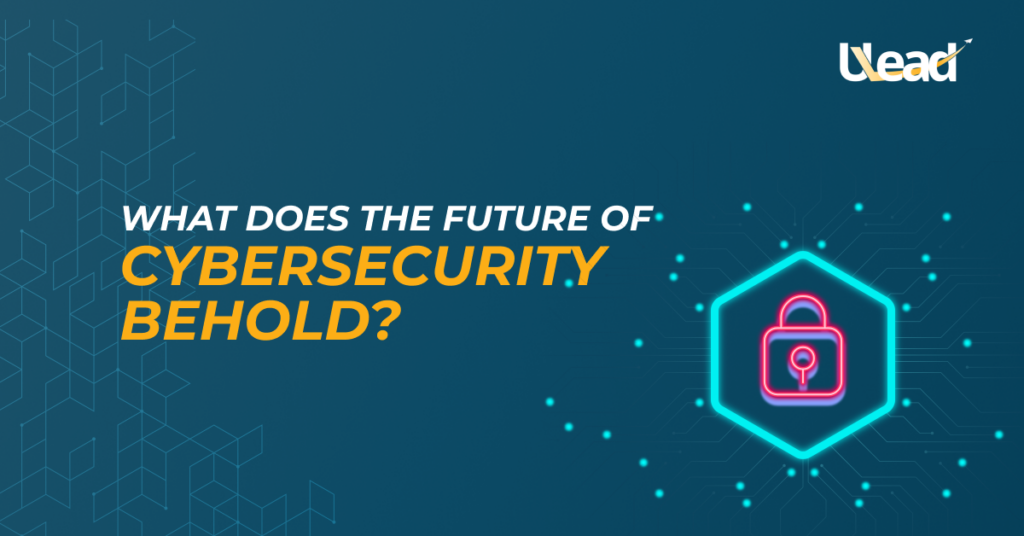 Cyber security has developed rapidly in recent years. With the increasing rise of technology, more business activities are ensuing digitally. Meaning organizations are more vulnerable to cyber-attacks and ransomware hacks. According to the report from Mckinsey, cybersecurity has been on the rise globally, with businesses creating software to tackle these threats. It's challenging to predict when the next major cyber threat will be. But leaders need to gear up for boosting digitalization in the future and understand how to safeguard themselves against any threats and disruptions.
As a result, there is a greater demand for cybersecurity professionals skilled in Artificial Intelligence and Data Science. The scope of cybersecurity has grown immensely in terms of skill sets and jobs. But the skill gap in cybersecurity will still take years to close. During National Cyber Security Awareness Month, job and pay data in the cybersecurity area were examined. The field of cyber security has appeared as a high-paying job for professionals who require well-trained staff.
Scope in India
A study by the National Association of Software and Services Companies showed a gap for 1 million cyber security specialists to address cyber threats. Therefore, there is no better moment than now for any young soul desiring to make a name for themselves in this thriving area. They can commence by obtaining an IT degree or the most crucial certifications, like the cyber security certification, along with an internship to get a clear understanding. Unschool offers these courses under the guidance of industry experts in the same.
India has become a hub for cyber security personnel with increasing job posting clicks. India has more job openings than the United States and the United Kingdom. According to industry statistics, the below positions are the most in-demand:
Cyber Security Analyst
Security Architect
Network Security Engineer
Chief Information Security Officer
Cyber Security Manager
Read: Click
Exploring the top profiles in the Cyber security job market
Cyber Security Analyst:
The job is to oversee and verify the security parameters of all networks and ensure that they are always intact. It also entails analyzing the network's security requirements for both new and upgraded versions. At last, the security aspects are then planned, implemented, and upgraded.
However, they are accountable for monitoring network access, modifying, and identifying system flaws. It does not end there, their duty contains the job of constantly assessing the risk, doing security evaluations, and running the network correctly. Thereby providing security awareness training to ensure the best security standards are always adhered to.
Analysts have numerous opportunities in the cybersecurity field, and they get paid well. Therefore, the average income offered by the industry is close to 6 lacs, with a top salary of 10 lacs in India.
Security Architect:
A security architect is liable for creating the company's network and computer security architecture. They help in the planning, research, and design of security features. In addition, it prepares a plan based on the company's demands before collaborating with the programming team to make the final structure. They have the role of designing company policies and procedures for how their organization's personnel should employ security systems.
This is a senior position in the sector, with multiple opportunities for architects in Cyber Security positions. They earn an average salary of Rs 17 lacs in India.
Network Security Engineer:
This is a critical position, and practically every organization employs a network security engineer or specialist. The job possesses putting in place the best security strategy for the network based on the needs. The role of a Network Security Engineer entails making sure of fulfilling the following task with accuracy and competency:
Keeping the security systems
Timely identification of Vulnerabilities
Improve automation without compromising security
Control security breaches by maintaining firewalls, switches, and routers
Therefore, this profile has a lot of opportunities for Cyber Security jobs in India. A network security engineer's typical income is around 6 lacs and can go as high as 8 lacs in India.
Chief Information Security Officer (CISO):
Businesses are hiring Chief Information Security Officers. Given the growing dangers to cybersecurity in a fast-growing global economy, it's only logical to appoint a CISO. It is a C-level executive position while acting as the chief of the organization's security. They handle all of the security chiefs that report to him and manage all security installations, not on a micro-level.
The CISO's main responsibility is ensuring the cybersecurity plan aligns with the company's vision, operations, and technology. To deter any security breach, the CISO follows a consistent process of identifying, creating, implementing, and managing enterprise processes.
Therefore, a CISO's typical pay ranges from INR 2 crore to INR 4 crore in India.
Cybersecurity Manager:
This cybersecurity expert oversees an organization's security protocols. They are concerned with process strategizing to improve network and data security. As managers, they have access to a whole team of IT professionals dedicated to enhancing data management and security processes and systems around the clock. A cybersecurity manager is charged with an essential research job concerning the latest trends in cyber dangers.
However, the typical annual salary for this position starts at INR 12 lakhs in India and can climb vigorously based on performance.
Qualifications required for a job in Cyber Security
There is a vast demand for Cyber Security professionals in India. You need at least a Bachelor's degree in Computer Science to step into the domain. Thus, a bachelor's degree in engineering or a three-year master's degree in computer networks and systems would suffice. There is another option to go for an advanced course in cyber security available on the internet. I believe internships give invaluable insight and apply your knowledge to a practical scenario. Unschool offers a course with an internship to venture into cybersecurity.
Skills for Cyber Security Specialists
Without question, the job market is growing and will continue to expand in the future. Demand for Information Security Analysts was expected to grow by 37% by the end of 2020. Identifying the technical skills required to earn decent compensation is difficult because there are so many sub-disciplines. It's worth mentioning that all of these disciplines have a robust Cyber Security component.
Firms are also stressing the importance of hiring qualified and certified personnel. The following are some of the popular certifications in the workplace:
CEH -Certified Ethical Hacker.
OSCP-Offensive Security Certified Professional.
CISA – Certified Information Security Auditor.
GCIH (GIAC Certified Incident Handler)
CISSP – Certified Information Systems Security Professional.
CISSP-ISSAP (Certified Information Systems Security Architecture Professional)
CISSP-ISSEP Information Systems Security Engineering Professional.
CISSP-ISSMP Information Systems Security Management Professional.
Conclusion
Organizations have become increasingly susceptible to hacking and cyber-attacks due to more Internet-based computing and communication worldwide. The demand for cyber-security is at an all-time high as the global business environment shifts to online and cloud data storage and management. Leading to a need for cyber-security experts familiar with and skilled in Artificial Intelligence and Data Science.
The future of the cyber-security industry is very fruitful. There are ample job scopes in this domain. To succeed, one needs to get themself enrolled in an online cyber-security certification course. Therefore, Unschool is conducting an online cyber-security course guided by experts that will unlock windows of opportunities.