Corporate Skills- Required skills to get a job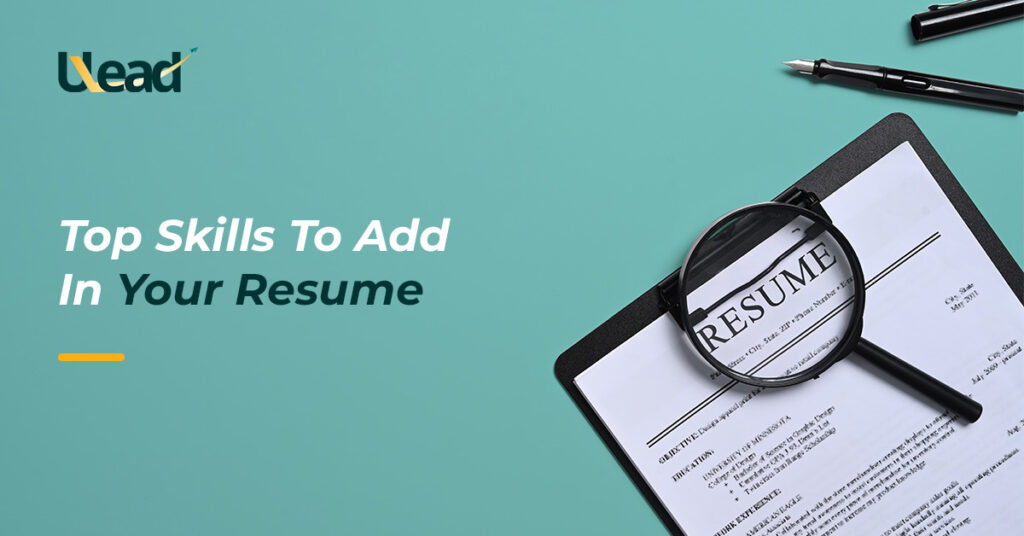 The Future of Jobs Report in October 2020 revealed a picture of what to expect in the next five years and how to plan to stay ahead of the curve.
According to the research, the stress on must-have abilities has switched to the emotional quotient, social skills, and personal development. Tasks that people formerly performed are being taken over by automation.
By 2025, 85 million jobs are expected to be lost due to this transformation. At the same time, 97 million new ones will be designed to fit the new division of labour between humans, robots, and algorithms.
The recent pandemic situation has raised the stakes for locating decent employment. Unemployment is rising for various reasons, including a shortage of job prospects, overcrowding, and so on.
Even with a higher education degree, it has become impossible for young people to give their careers a boost because they lack prior experience. Therefore, check out some of the online courses that might help you to gain some relevant skills.
Stand out from the crowd
Whether your resumes are vetted or the candidates are interviewed, specific attributes take centre stage in recruiters' minds. They seek people who possess these attributes in future hires.
Getting a preferred job hasn't got any more challenging, but it has got more competitive. Entry-level candidates need to be well-prepared to enter the workforce now more than ever.
Developing potential job skills is a critical aspect of your professional development. Employers, regardless of their industry, are looking for various attributes. Building abilities that can be transferred from one field to another is essential, particularly if you are undecided about the career path you want to take. Thus, it allows you to explore your career possibilities while still putting together a great resume and performing well at work.
In recent times, employers and recruiters have learned that teaching knowledgeable people how to do the subtleties of any function in today's culture is much easier. But it is not the same scenario for teaching tech skill sets. Critical thinking, soft skills, and some essential ability in a few areas of specialisation are all part of this skill set.
Lets me give you a walk-through of some skills that will make you industry ready:
1. Communication skill
2. Programming
3. Adaptability/Flexibility
4. Creating a network
5. Digital knowledge
6. Curiosity when it comes to learning and exploration
7. Time Management
8. Emotional intelligence/Self-education
9. Marketing and sales
1. Communication skills
The ability to communicate is likely to be the first set of talents that potential employers will notice. The employer will scrutinise how you act from the moment you first contact them.
They'll evaluate whether you have enhanced your communication skills based on how you talk on the phone, how you provide the information via email, your resume and cover letter, and more.
Your ability to express your thoughts should be flawless. As a result, it also expected you to communicate with colleagues and clients during your time with them.
2. Programming
Computer programming may be considered a skill that only a few IT firm IT experts need to acquire. However, even a basic understanding of computer programming sometimes may come in handy.
Knowing basic computer programming allows you to work more effectively. With the company's IT department, create a more complex system that meets your demands.
3. Adaptability/Flexibility
The ability to manage multiple activities simultaneously and the flexibility to work in a continually changing environment are highly valued.
In today's time, a job description is quite fluid and can alter at any time. A person willing to work in diverse changing environments is in high demand. Being able to transition from one working set to the next, or even from one sort of job to the next, is a huge asset. It displays a person's commitment to the firm and can help them develop in their career.
4. Creating a network
Networking is the practice of building relationships with like-minded professionals. Finding the perfect time or method to speak with someone you don't know to let them know about what you represent might be difficult for a newcomer. As a result, developing a robust network can help you gain access to more chances while boosting your confidence.
5. Digital knowledge
It has become crucial to understand the digital environment to prepare for a career. In India, digital literacy is rising, with the number predicted to increase by 18 percent to 536 million by 2020.
Given the present pandemic case, every firm has opted for digital working. It is becoming clear that more technological improvement will be seen soon. Thereby making it critical to have a working knowledge of technology. The digital world is the new benchmark for determining your eligibility for a decent job.
To become digitally literate, you should know how to develop online material, manage social media accounts, have ideas for editing text, and more.
6. Curiosity when it comes to learning and exploration
Curiosity to study and explore is one of the most vital abilities for future professions. Because our future is limitless, there is no limit to what workers will need to study in the future. Employers are searching for well-balanced employees with transferable skills and the ability to grow and develop, and education is no longer restricted to what is taught in schools and institutions.
Be open to remote working options, take advantage of training and mentoring opportunities, and concentrate on your continuous professional development while you're at home, since you'll likely become better at what you do and more valuable to your present or future employer.
7. Time Management
Time management refers to using your time productively and efficiently. It is critical to prioritise work, grasp work relevance, and understand work's urgency and value. Likewise, employers desire employees that work consistently, effectively, and efficiently. Thus time management is critical to increasing productivity.
8. Emotional intelligence/Self-education
Self-knowledge is the power to comprehend yourself, think objectively, and rationally grasp everything around you. At the same time, emotional intelligence is the ability to develop and strengthen the human psyche via learning and practising new skills. Before applying for a job, you must first understand yourself thoroughly, including your skills and limitations. When workers understand themselves, they can make required adjustments and operate at their best.
9. Marketing and Sales
No matter in which department you are in a company, understanding the ideas and practices of promoting, presenting, and selling products and services is vital. With an opportunity to advertise your firm and its products or services to people you meet at any moment.
It could be as simple as telling a friend about them or in a more formal setting like a meeting or project. A basic understanding of marketing strategy, a variety of sales strategies, and sales management systems may be helpful.
Get an online internship from ULead in sales and marketing and explore the domain. Empower students to become industry-ready through courses and internships.Enrol now!!
Top Skills to Learn in 2022
The biggest battle for new graduates is understanding what they know and what an employer seeks. No doubt a degree equips you with a knowledgeable set of skills, but it lacks practical application of that knowledge. Learn top skills to start your career and want to make your career in the marketplace.
With every passing year, technology is changing rapidly and existing jobs are getting automated, making people learn new in-demand skills as per the demand. According to the World Economic Forum, 50% of employees may need to upskill themselves by 2025 to remain relevant in their job roles.
Here are some top employable skills for 2022 for which organisations are looking to add people to their workforce.
1. Cybersecurity: The rise in the digitalization of private and public industries increases negative cyber attacks. Now firms and employees are working remotely on different networks. The report stated that 533 million Facebook users' data was exposed in other countries. On the other hand, 700 million LinkedIn users' data was posted on the Dark web for sales during the Data breach in June 2021.
These are the top reasons cyber security is one of the critical skills in 2022. Cyber security professionals can help organisations prevent cyber threats, vulnerabilities, and attacks on data, networks, or computers. Application security and cloud security are two crucial and fastest-growing fields in the cyber security area.
The market is constantly changing, and new tools and technology are frequently taking place. Unschool offers the best free online skills-based courses that can increase your likelihood of success.
2. Data Science: Today, big techs like Google, Meta, Microsoft, Amazon, etc are so powerful. The main reason is the amount of data they process regularly. It is unthinkable to imagine the job market without Data scientists. The demand for data scientists is observed in almost every sector, like finance, healthcare, e-commerce, logistics, etc. The job role and responsibility are to gather, evaluate and process the data of their company or department to acquire valuable insights into their business. Moreover, this analysis is employed to make decisions and run marketing campaigns that help businesses to grow.
To have a career as a Data Scientist, the candidate must have a good skill set in programming languages, statistics, and mathematics. Also, the candidate should understand the business contexts and problems.
3. Artificial Intelligence: If data is the new oil, then "AI is the new electricity". It has gained immense popularity and deeper concepts in every industry. The usage of Artificial Intelligence is increasing day by day in many industries. For instance, healthcare AI surgical robots are used for medical diagnosis, in e-commerce, Amazon employs AI applications for demand forecasting and many more. Also, AI in facial recognition, self-driving car, chatbots, voice recognition, etc.
Make a career in AI with robust fundamentals in programming, software design, statistics, etc. It welcomes many career opportunities in AI, such as AI Data Analyst, AI Engineer, Big Data Engineer, AI Developer, Business Intelligence Developer, etc.
Check out the Artificial Intelligence course from Unschool and update your skills.
4. Sales and Marketing: Sales and Marketing are direct to promoting, buying, and selling goods and services. The marketing process contains researching, promoting, selling, and distributing goods and services to customers, clients, partners, and society. An organization may be associated with different types of marketing like influencer marketing, keyword marketing, viral marketing, relationship marketing, and many more.
Mostly all Organizations and company sales and marketing departments advertise and sell their brands and products. Therefore, it opens many opportunities in this domain like Marketing Manager, Senior Marketing Manager, Business Development Associate, Advertising and Promotions etc.
The scope of marketing is growing due to the advancement of technologies that are supporting organisations and companies to connect with clients all over the globe.
5. Digital Marketing: Digital Marketing is another way to promote products or services through the internet and connect them with potential customers. With the help of digital marketing, companies advertise their products or services on many other platforms. It helps organisations to analyse campaigns, strategies, and content to comprehend what things are working in real time.
Digital marketing has many scopes like SEO Manager, Content Strategist, Social Media Manager, etc. The future of digital marketing seems bright. As a digital marketer, you should be good in advertising, creativity, written communication skills, analytical abilities, etc. Many companies and organisations use artificial intelligence (AI) and digital personal assistants in social media marketing campaigns. It will create new opportunities and higher pay for the right candidate.
Last words
There will be an extensive range of skills that employers will find valuable. Each of us has our abilities. As a result, we contribute something unique to any organisation. It's critical to understand how to recognize and apply your abilities. One of the most valuable qualities you can contribute to any organisation is an open mind and a willingness to accept new ideas.